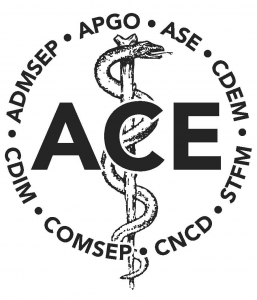 The Alliance for Clinical Education (ACE) has worked with Teaching & Learning in Medicine to provide these brief reviews.  ACE members review key articles and offer suggestions about how the work can be applied more broadly.  Busy schedules often limit the time to stay current on medical education literature.  Med Ed Briefs is a way to get a sense for what's being published and entice you to read more!
Published 2020-09-24
Unpacking Medical Students' Mixed Engagement in Health Systems Science Education
Citation: Jed D. Gonzalo, Christopher Davis, Britta M. Thompson & Paul Haidet (2020) Unpacking Medical Students' Mixed Engagement in Health Systems Science Education, Teaching and Learning in Medicine, 32:3, 250-258, DOI: 10.1080/10401334.2019.1704765  https://www.tandfonline.com/doi/full/10.1080/10401334.2019.1704765
What is this article about?
The authors evaluate, qualitatively, one institution's learner evaluations of an integrated health systems science curriculum. This third pillar to medical education, in addition to the basic and clinical sciences, includes competencies devoted to interprofessional collaboration, population health, and high value care. Any significant change in medical education brings the challenge of faculty and learner buy-in, development of content experts and course leadership, and identification and retention of resources. Exploring learners' perceptions helps identify challenges and solutions.
Why should you read the article?
This article highlights a central tension in medical education: are we preparing learners to become future physicians, or are we focusing on preparing learners for high-stakes factual examinations? The hidden curriculum creates pressure on the learner to see these non-tested topics as a waste of time. Learners may fail to see these health system sciences competencies as encompassing their professional identities as physicians, and more of a "somebody else's" problem.
The other important takeaway here is the power of the data we routinely collect to evaluate our curricula. The importance of identifying and understanding the perceptions of the consumers of the curriculum, the learners, is vital to future modifications. This is not the tail wagging the dog; instead harnessing learners' concerns may aid in highlighting why these competencies are important.
How can you use this article?
While not the main message of the article, the authors highlight the meaningful use of evaluation data in the continuous quality improvement of a curriculum. For an additional pillar of medical education to be successful, both faculty and learners need to buy in and accept it.  Specifically addressing learner perceptions can lead to increased acceptance and engagement in new curricula.